How do i become a verified user to start earning on Vidinterest ?
In Vidinterest, verification is currently used to establish the authenticity of identities of our users and brands so that verified curators can earn money based on the video views. 

To get a verified account, you can apply from account setting page. We manually verify users based on the quality of curation.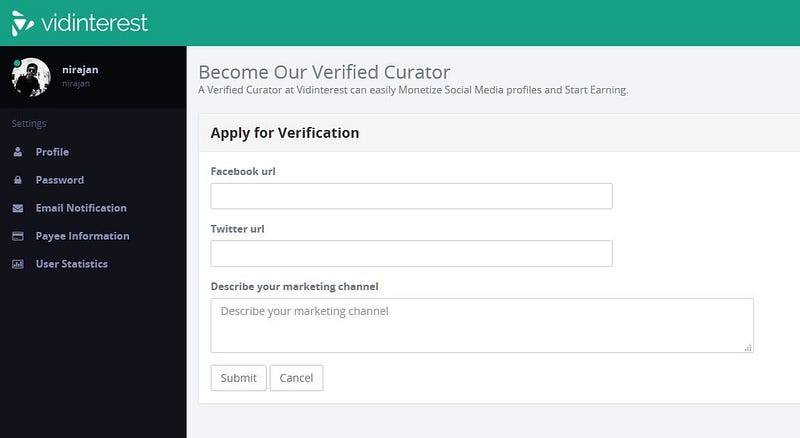 If you see "Earnings" menu, you are a verified user.